If you are looking to improve your indoor air quality in Broomfield, CO, then trust the team at Pure Air Solutions, LLC. Our experienced professionals can get to your home right away and perform indoor air quality testing that will get to the source of your problem.

Studies have shown that the air in our homes can be worse than outside due to them being generally designed to be airtight. This means airborne irritants being stuck in your home, causing your family to develop allergies and asthma symptoms. There is also the possibility of your home having a radon or carbon monoxide leak. If you are concerned about any of this, contact us today, and our team will be there with the indoor air tools and solutions you need right away.
Local Indoor Air Quality Team in Broomfield
Your indoor air quality can sometimes be a hassle. This is due to the fact that the humidity in Colorado can get very low, meaning your home might suffer from low relative humidity. This leads to dry throats and skin as well as causing damage to the wood and the furniture in your home. For this, a humidifier will be able to increase the moisture in the air so it's easier to breathe. There is also the issue of airborne irritants from cleaning chemicals and cooking that can affect your breathing.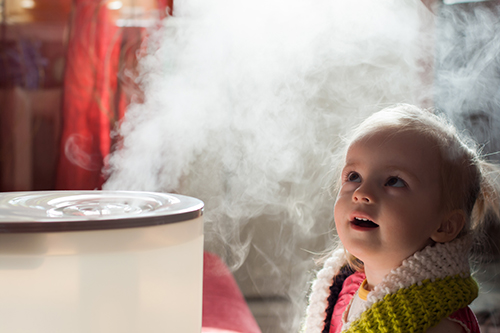 several air quality issues can cause you and your home to feel under the weather. Here are some of the things we offer to improve the air quality in your home:
Locate the common sources for your poor indoor air
Provide you with a whole-home humidifier
Kill microbes with a UV light installation in your vents
Check for carbon monoxide and radon leaks
Your Local Indoor Air Quality Testing Team
Pure Air Solutions, LLC is the team to rely on for your indoor air quality testing and more. We have over twenty years of home comfort experience. We can locate and solve the problem of whatever air quality issue you are facing. We also won't try to get you to purchase something you don't need. If all you need to do is change your filters or clean certain areas of your home, we'll tell you. We do everything we can to gain your trust and satisfaction so your home can be healthier and easier to breathe in.
If you are a resident of Broomfield searching for indoor air quality assistance, contact Pure Air Solutions, LLC today.

We also offer indoor air quality services in Henderson and Thornton.