HVAC Services in Thornton and Surrounding Areas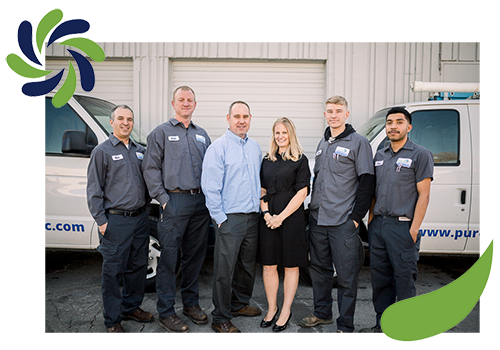 Pure Air Solutions, LLC is a family-owned company that prides itself on offering the best indoor air quality products and services in the state of Colorado. We value our customers and work to ensure that we're delivering excellence to our clients each and every day. With more than 20 years of experience in the HVAC industry, we possess an unparalleled knowledge of our products and an understanding of how they can help each customer.
We offer:

Heating Services
Air Conditioning Services

Indoor Air Quality
Whole House Humidifiers
Pure Air Solutions, LLC mission is to provide nothing but high-quality and reliable HVAC solutions to all of our customers. We're excited to get to know you and show you why we're Thornton and the Denver Metro area's go-to resource for HVAC services!
Choose Pure Air Solutions, LLC for Your HVAC Services
We ensure that our HVAC technicians are top-caliber, skilled and that they have the experience necessary to provide our customers with the services they deserve.

Our company has a rigorous hiring process, and we strive to ensure that our employees are upstanding members of the community with the qualifications that allow them to provide reliable and high-quality repairs. Our consultants are always learning and developing their techniques. They stay informed regarding the state of the market and are always up to date on technological advancements in HVAC technologies.