Whole-House Humidifier
Many homes in Thornton and surrounding areas suffer from extremely low levels of humidity, and many of these homes do not have humidity systems installed. As a result, the humidity levels can be as low as 10% at times, and this can make a home very uncomfortable to live in. Low levels of humidity can also cause bad allergies, eczema, extremely bad cases of dry skin, static shock, bloody noses, and more! Excessive dryness can also damage antique furniture, hardwood floors, and it can even damage your pet's skin and hair. Additionally, low levels of humidity can make your home feel colder than it actually is, and this can be particularly uncomfortable during the winter!
Reasons to Have a Whole-House Humidifier Installed
Homeowners often attempt to fill the air with moisture by using a traditional humidifier, which they put in a room to run throughout the day. The problem with this solution is that it only addresses one room in the home, and traditional humidifiers aren't particularly efficient for rooms larger than a bedroom. So, why not have a whole-house humidifier installed? A whole-house humidifier is a separate appliance that is installed on the furnace and is activated when your furnace is turned on. The whole house humidifier brings humidity into the same air which is currently heated by your furnace, and this causes the humidity to be distributed throughout the whole house instead of just one room. If sized and installed correctly, a whole-house humidifier can increase your home's humidity levels by up to 35 percent.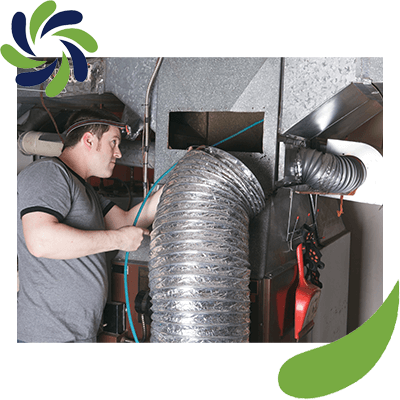 Here are some things a whole-house humidifier can do for you and your family:

Improves allergies
Softens very dry skin
Reduces static shock
Helps Improve your in-home air quality

Energy bill savings
Warmth and comfort throughout the day
Preserves your antique furniture.
Renews big gaps in your hardwood floors.
Contact Pure Air Solutions, LLC for a free in-home estimate for all your indoor quality needs.
From HVAC installation to heating and cooling repairs, we do it all! We're a family-owned and operated HVAC company that has been proudly serving Henderson and the Denver metro area for more than 20 years. Our team of HVAC technicians is happy to help you with anything that you need, so contact us today!