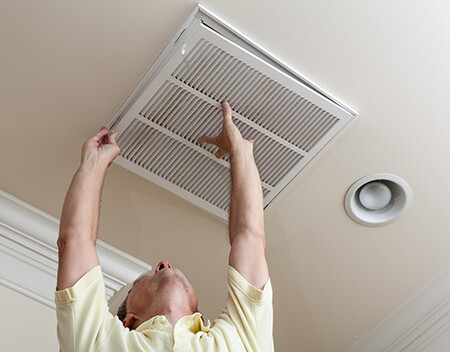 Without maintenance, your AC will run inefficiently as the years go by. In fact, it may start to run poorly before summer even hits. Read on and ask yourself whether you regularly take the following steps. They can ensure that your AC does its job without the danger of breakdowns and high energy bills.
Air Filter Replacement
The average pleated air filter needs to be replaced every 90 days because that's when it reaches its full capacity for trapping pollutants. After 90 days, the filter will start to be an obstruction on airflow and wear out your AC motor after a while. Motor replacements, as you may already know, are expensive.
Compressor Cleaning
The indoor air handler removes heat from your home and sends it out to the compressor, where the condenser coil releases that heat to the outside. A dirty condenser coil won't release this heat, which means the heat will stay inside your home. At the very least, homeowners should clean the coil and fins. They can also hose down the grill because foliage and dead insects can get caught in it and prevent the heat from escaping as well.
Thermostat Calibration
Compare your thermostat's temperature to the temperature given by a thermometer. If the two are off, then your thermostat is misreading the indoor temperature. Calibration can mean something as simple as cleaning the interior components or tightening some of the wiring.
An Expert Tune-Up
Have a technician provide the finishing touch and inspect every part of your air conditioner. During maintenance, a technician could easily correct all kinds of issues and recommend repairs for the future.
The NATE-certified technicians at Pure Air Solutions, LLC will gladly provide you with a tune-up at your convenience. Sign up for our maintenance plan, and you'll receive benefits like discounts and guaranteed 24-hour emergency service. Our family-owned and -operated company has more than 20 years of experience in the HVAC industry. Besides heating and cooling work, we specialize in the installation of whole-house humidifiers. Call us for a consultation today!