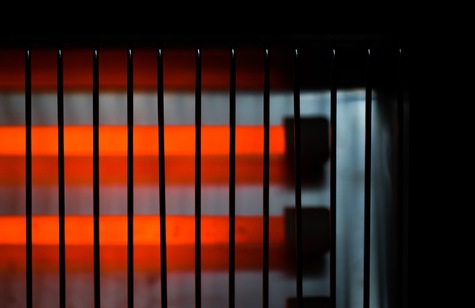 Our crew at Pure Air Solutions, LLC wants to make sure that the community of Thornton, CO, and the surrounding areas has a good understanding of space heater safety during Fire Prevention Week. It is crucial to make sure that your home is safe from fire hazards all year, but be especially careful in the cooler months.
Placement Is Key
If you have a space heater or plan to get one for the coldest time of the year, make sure that you place it somewhere where it will not get wet and where there is no chance of flooding. A space heater can easily cause electric shock when it comes into contact with water. Also, it is vital to keep all flammable materials at least 3 feet away from the space heater.
How Old Is Your Space Heater?
Newer space heaters have better safety features built in to help prevent fires. If you have had your space heater for several years, then it is probably time to get a new one.
Check Your Smoke Alarms
If you have space heaters in your house, it is essential to check your smoke alarms regularly. Set a reminder in your smartphone or add an alert to your calendar to check your smoke alarms and replace the batteries regularly.
No Extension Cords
When used with a space heater, an extension cord is a fire hazard. Therefore, it is vital to use the cord that came with the space heater to connect to it to the electric outlet.
Only Use This Device for Supplemental Heating
It is essential to only use a space heater for supplemental heating. If you use it for more than that, you may forget to turn it off each time you leave the room. A space heater should only be on if someone is in the room to monitor it. Otherwise, unplug the unit.
Local Technical Expertise
At Pure Air Solutions, LLC in Thornton, we provide installation, repair and maintenance for both heating and cooling systems. That includes furnaces and heat pumps. Besides that, we take care of indoor air quality and install whole-house humidifiers. You'll find our staff members to be prompt, conscientious and thorough. Contact us at Pure Air Solutions, LLC today for more information about our services!