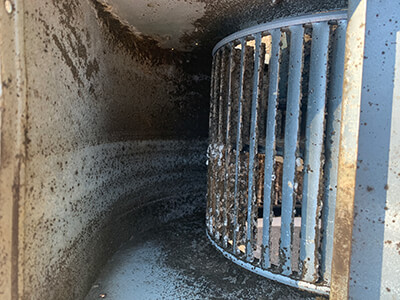 As the temperature starts to drop, one of the things many homeowners in Colorado worry about is whether their furnaces will be able to keep them warm. If your system has already gone through its annual tune-up, odds are that everything should be in good working order.
However, there are still things you can do at home to maintain your heating system and to ensure that it's running as efficiently as possible all winter long. Cleaning your furnace or heat pump can help it last for years.
Inspect the Filter
The filter is one of the most important components of your heating system. It keeps dust and dirt from building up inside the equipment. Not only can this make the system to work harder than necessary, but it can also lead to other problems. Restricted airflow can cause the unit to overheat. Furthermore, the furnace fan may not properly circulate air throughout your home if you have a dirty filter. You should inspect it monthly to ensure that it's not clogged. If the filter is dirty or clogged, replace it with a new one as soon as possible.
Vacuum the Heater
One of the easiest ways to clean your equipment is by vacuuming it. This can be done by removing the front panel and sucking out any dirt, dust, or debris that may have accumulated inside. Make sure to use a high-powered vacuum cleaner with a crevice tool so that you can get into all of the nooks and crannies.
If you're unable to remove the front panel, there are still several ways that you can clean your equipment without taking it off. First, vacuum any vents or grills blowing out from inside the heating system. You should also try vacuuming around the base of the unit. This can help to remove any dirt or dust that has collected there. Finally, vacuum the area around the nearby area. This will help keep all dust and dirt from spreading throughout your home.
By following these tips, you can help to keep your heating system running smoothly all winter long. For more advice about maintaining your heater, don't hesitate to reach out to us at Pure Air Solutions, LLC. Our expert technicians operate throughout Thornton and the surrounding areas, assisting residents with their home comfort needs. We perform installations, maintenance, and repairs for furnaces, heat pumps, air conditioners, and indoor air quality equipment. Call us today.